Our COVID-19 response
MYT is following all City of Milwaukee COVID protocols. We will, when possible, proceed with in-person classes and productions for 2022/23.
---
2022 pandemic
In Milwaukee we have seen COVID cases rise over the summer but we have also seen that deaths and hospitalizations from the virus are still down. I want to both be sensitive to outbreaks while also keeping in mind what we saw in our students while in lock-down; an increase in anxiety and depression. Virtual interactions can never replace real, face-to-face connection. MYT will, when possible, proceed with all classes and productions for 2022/23.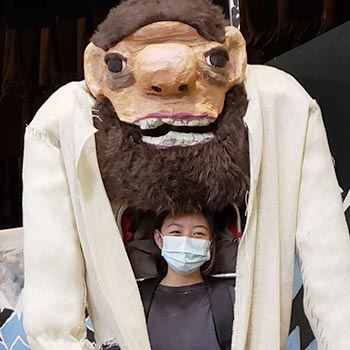 Concerning classes and workshops
The class sizes will remain small, the spaces we inhabit will remain large for social distancing and we will enforce mask wearing for all students during rehearsals when social distancing is not possible.
Concerning productions
Cast sizes will remain small 8-12, the rehearsal space will be large to accommodate social distancing, cast and production teams will be masked as much as possible during all rehearsals and meetings, mask wearing for the audience will be enforced until further notice.
Responsible to parents, students and our community
We were able to produce 2 shows over the 21/22 season very successfully. While we had some colds and flus we experienced no COVID outbreaks. Because MYT believes that it is our responsibility to look out for the emotional, social and physical well being of our children, all of our staff working with students are vaccinated.
As a parent, I understand the concerns and worries that come with that. Meeting our children's various needs sometimes feels like an impossible task. MYT wants to partner with parents and help as much and as safely as we can.
Updated JULY 28, 2022