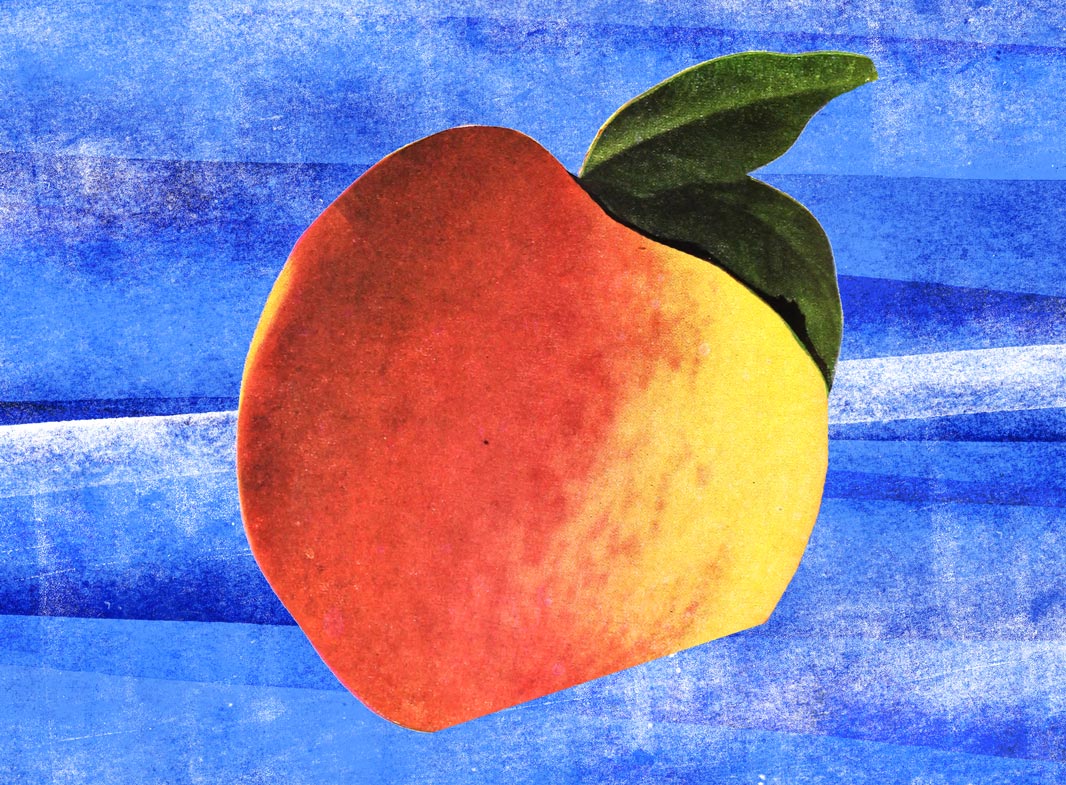 Auditions: February 4 & 5, 2022
James and the Giant Peach
Roald Dahl's story comes hilariously to life in this delightful dramatization that reveals the wickedness of some, the goodness of others, and the indecision encountered by many when they are faced with crises. You will see James (as he cleverly gets the Peach out of danger), the wise Old-Green-Grasshopper and the pessimistic Earthworm. You will also see James' mean Aunt Spiker and cruel Aunt Sponge come to a suitably sticky end. The action is tied together by the Narrator, a storyteller, motivator, emcee and audience friend.
If your child is more interested in behind-the-scenes work, they can join our production crew! Learn set building, prop building, scenic painting, sound design, stage management, costume design and directing. For 12 and older. Email harmonie@milwaukeeyouththeatre.org for more information.
Before the audition
Nervous? Why not attend our fun audition workshop on January 29
Sign up for one audition date and stay for the full two hours
Staff will take your photo before your audition begins
During the audition
Perform a 1 minute monologue. It is highly encouraged that it be at least partially memorized.
Be prepared to move your body. Wear loose, flexible clothing and bring a water bottle.
If you play a musical instrument, prepare a short, lively piece of music, no longer than 30 seconds.
You may be asked to read parts of the script with other actors.
Encourage the other performers and give your full attention to the audition process
Masks will be required while entering and exiting the building. Actors will be asked to remove their masks during auditions with six feet social distancing enforced.
After the audition
If cast, the actor will receive an email or phone call from the Director by 9pm, February 7.
Mandatory parent/cast meeting on February 10, 6:30pm – 8:00pm
Rehearsal days remain the same throughout the months of February, March and April
All tech and dress rehearsals are mandatory: April 11, 13, 15, 19, 20, 21, 22
Public Production are: April 22, 23 and 24
Touring Production dates are: April 27, 28, 30 and May 1. If there are two casts it is possible that April 26 and 29 could be added. Student actors will miss no more than 2 days of school.
The rehearsal and performance location is: Church in the City, 2648 N Hackett Ave, Milwaukee, WI 53211.
It is our desire to help our actors grow in confidence, independence and responsibility. To that end, parents are not allowed within the rehearsal room but may wait in the building if they want to remain close. There is also a Starbucks within walking distance of the church.
Meet your production crew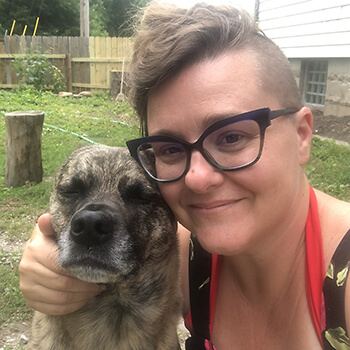 Harmonie has been around theatre for 25 years as an actor, singer, writer, director, designer and costumer. She has won 5 costume design awards for her work with Milwaukee-area high school and community theatres. She has worked in Milwaukee Public Schools as a fiber arts instructor and literacy specialist throughout the 2000s and founded the Warped Milwaukee Fiber Arts Exhibition. She is a graduate of UW-Milwaukee's Theatre Arts program.
harmonie@milwaukeeyouththeatre.org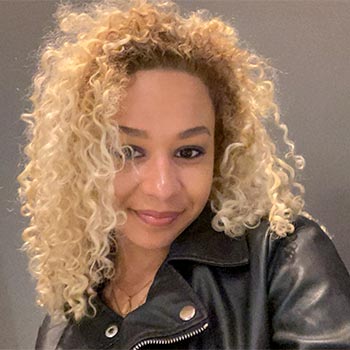 Jalise Kerkenbush
Assistant Director
Jalise Kerkenbush is finishing her BFA in film, video, animation, and new genres and BA in psychology at UW-Milwaukee. Originally from Madison, Wisconsin, Jalise has been a part of theatre productions since grade school. Her favorite theatre production was playing the role of Dorothy in The Wizard of Oz. This will be her first production as an assistant director at the Milwaukee Youth Theatre. Jalise was an assistant director for the UW-Milwaukee Production Club as well as directed and written plays for Christ the Solid Rock Baptist Church. Jalise currently works for events and production at UW-Milwaukee and at Nō Studios. From theatre to film, Jalise is an aspiring filmmaker, director, and writer.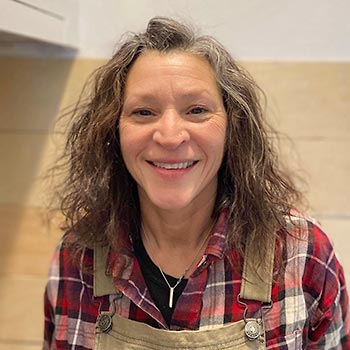 Aimee Garcia
Set Designer and Builder
Aimee has been involved with theater for fifteen years. She has been a property master, costume designer, scenic designer, set dresser, head of set construction, and set designer. She has worked with Waukesha STEM Academy, Brookfield East, Waukesha South, and Waukesha Catholic Schools, completing seventeen plays. Aimee has been nominated for three Tommy Awards, winning one for Outstanding Scenic Design, for the production of The Music Man. She was also nominated for two Gerry awards, winning one for Outstanding Costume Design, for the production of Into The Woods.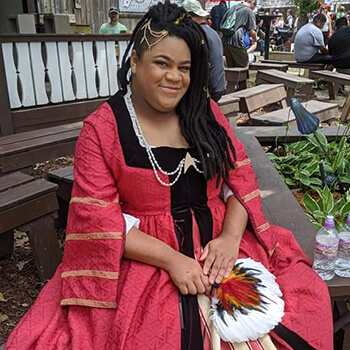 Amber Jackson
Costume Designer
Amber has been sewing casually for as long as she can remember, but really began to dive deeper into the world in 2015 when she began the Theatrical Costume Production track at UW-Milwaukee. Between her love of theatre and cosplay, she's found not only a creative outlet but several unique opportunities through the sewing world. She's very excited to make James and the Giant Peach larger than life!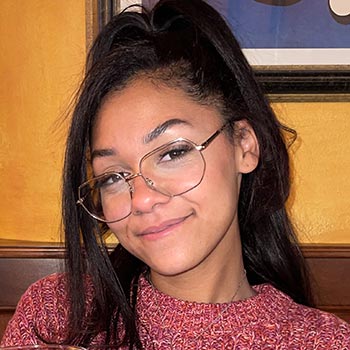 Rebecca Mitchell
Stage Manager
Rebecca has been working with MYT for over 10 years. She started as a student actor at the age of 9. She performed in many shows, her favorites being The Wizard of Oz (she played Dorothy), The Little Mermaid and Honk. Most recently Rebecca was the Assistant Director for The Hobbit. This time around she is excited to put all her energy to work in the role of Advising Stage Manager.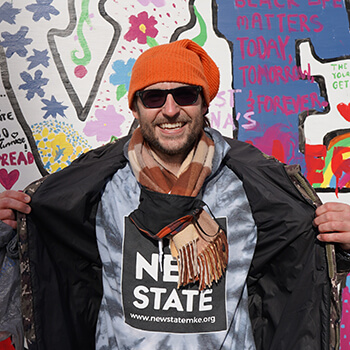 Dima Pochtarev
Sound/Lighting/Video Production
Dima is a music producer and runs The New State by day, and works highway construction by night. When does he sleep? We're not sure.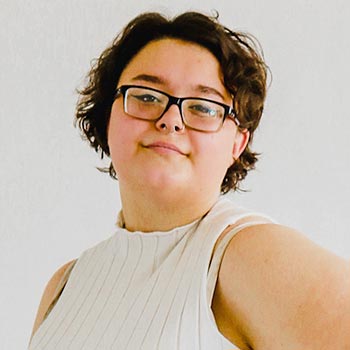 Grace Slapczynski
Instructor, Girl Scout Programming
Grace Slapczynski is a Milwaukee born creative with a lifelong love for theatre. She is passionate about the performing arts and technical theatre. She is currently pursuing a BA in theatre education after graduating from Milwaukee High School of the Arts with a production focus in 2019. After spending many years in the Girl Scouts program, Grace is considered a Lifetime member of the organization. She is excited to share her passion and experience while instructing at MYT.
grace@milwaukeeyouththeatre.org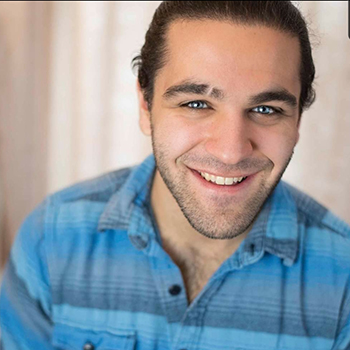 Joshua Biatch
Education Coordinator
Joshua Biatch is a Wisconsin-based Actor, Director, and Theatre Educator. He received his training as a student at Kenyon College and as an Apprentice Actor at The Shakespeare Theatre of New Jersey. Josh has been working in youth theatre since 2013, when he was part of the team that founded Upstart Crows Productions, a youth-run theatre company in Madison, WI. Josh started teaching when he was 14, as a Teaching Assistant at his synagogue's religious school, and has been working in education ever since. As an actor and instructor, he specializes in Shakespeare performance and production, and stage combat and stage combat choreography. Shalom Aleichem!
joshua@milwaukeeyouththeatre.org