A legacy of Milwaukee theatre
At Milwaukee Youth Theatre we pride our self at being many children's very first chance to perform on stage. We hold open auditions for each show, regardless of experience. Students are involved in all aspects of theatre arts including: acting, scenic design and build, costumes, lighting, sound and stage managing. MYT is truly "Theater for children, by children".
---
Our story
Peter Daniels, a teacher, founded the Milwaukee Youth Theatre in 1991. The company started in a small storefront in Bay View next to the Avalon Theater. In February of 1992, the company incorporated and attained non-profit status. Performances were done both in the storefront as well as at the Avalon. In 1996 Mr. Daniels moved and Therese Burazin became Artistic Director. Therese was Executive Director until December, 2021. In January, 2022 Harmonie Baker became Executive Director. For the past 20 years Milwaukee Youth Theatre has an artist-in-residence at MPS Lincoln Center of the Arts.
The Milwaukee Youth Theatre offers 2-3 touring productions each year, a summer program, and monthly classes and workshops. We also offer Girl Scout Workshops and free "How to Audition" workshops which are held prior to each audition.
Mission
We steward empowering, Milwaukee theatre experiences for children, by children, affordable to all children.
Commitment to diversity and equity
Stories are better when the storytellers represent the vast experiences of the people who will hear them. At MYT we have the opportunity and the responsibility to create memorable, empowering theatre experiences that capture the imaginations of all Milwaukee area children. We are committed to doing that in a way that counts everybody in. To read our full DEI statement please click here.
Executive Director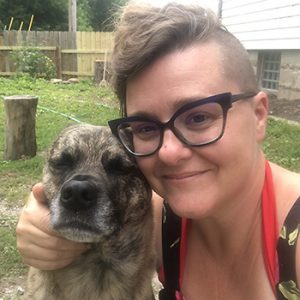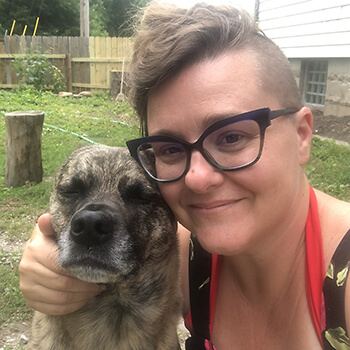 Harmonie Baker
Harmonie Baker is a graduate of UW-Milwaukee's Theatre Production program. She has 25 years of theatre experience from singing to acting, stagecraft to directing. Harmonie has worked with Milwaukee-area high schools and community theatres in costume design and construction since 2013. She also has a background in arts education with the MPS Rec Department and literacy instruction with Wisconsin Reading Corps. She and her family have been Milwaukee residents for over 20 years. They live in the Pigsville neighborhood in the Menomonee Valley. Email harmonie@milwaukeeyouththeatre.org.
Production team
MYT is fortunate to have a collection of technical experts who we call on regularly for our production needs. If you would like to be considered for a production team position submit your resume to contact@milwaukeeyouththeatre.org.
Beck Menk
Costume Designer, Mentor
Rebecca Mitchell
Director, Stage Manager, Instructor
Haley Dillow
Theatre Educator, Production Assistant
Dima Pochtarev
Sound Designer, Video Production, Mentor
Board of Directors
Therese Burazin, Board President
Theater Director/Instructor, Schauer Center, MPS (retired)
Mark Burazin, Ph.D.
Research Technical Strategist, Kimberly Clark (retired)
Mark Konkel
Accountant, Konkel Accounting & Associates
Jessica Berlin-Krivsky
Senior Lecturer, UW-Milwaukee
Michele Johnson, Lincoln School of the Arts Liaison
Teacher
Joshua Overholser, Board Treasurer
Group Controller, Rexnord
Matt Pitton, Board Secretary
Physical Therapist, Orthopedic Hospital of Wisconsin
---
Any questions? Email contact@milwaukeeyouththeatre.org or call 414-390-3900.