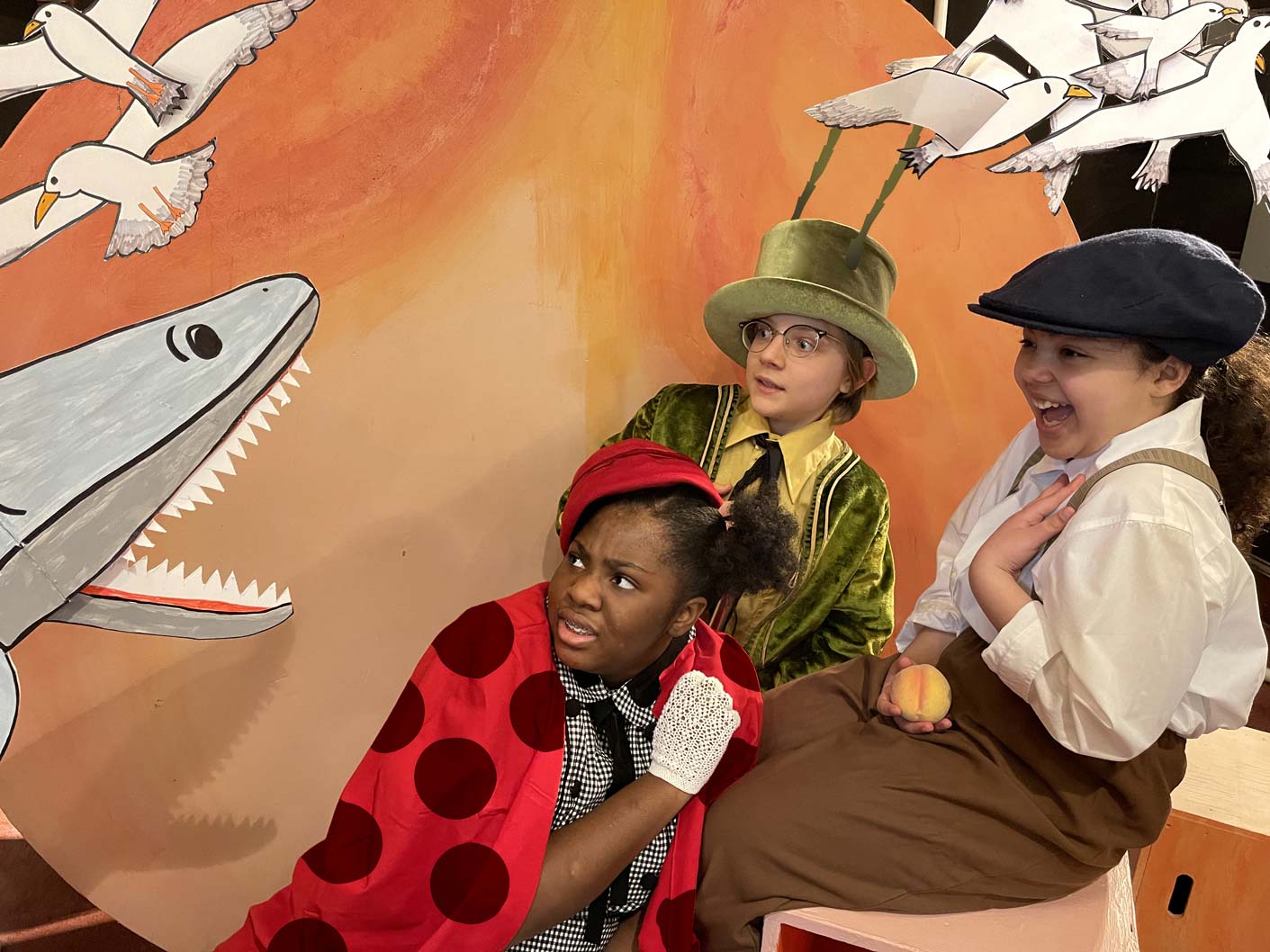 April 22, 23 & 24
James and the Giant Peach
Roald Dahl's story comes hilariously to life in this delightful dramatization that reveals the wickedness of some, the goodness of others, and the indecision encountered by many when they are faced with crises. You will see James (as he cleverly gets the Peach out of danger), the wise Old-Green-Grasshopper and the pessimistic Earthworm. You will also see James' mean Aunt Spiker and cruel Aunt Sponge come to a suitably sticky end. The action is tied together by the Narrator, a storyteller, motivator, emcee and audience friend.
---
Directed by Harmonie Baker
Assistant director Jalise Kerkenbush
Stage manager Rebecca Mitchell
Sound and lighting Dima Pochtarev
Costumes by Amber Jackson
Set design and build by Aimee Garcia
Dramatized by Richard R George
Based on the book James and the Giant Peach, by Roald Dahl
Run time 60 minutes + Cast & Crew talkback
Appropriate for grades 3-9
Raffle tickets and concessions will be on sale during each show, all snacks and raffle tickets are $1 each.
Note: Venue is not wheelchair accessible. The performance space is upstairs.
Meet your production crew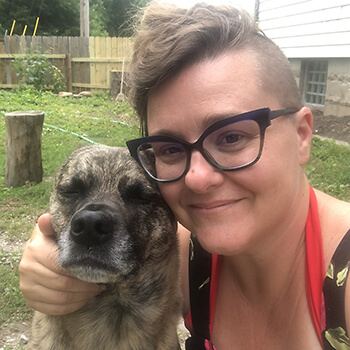 Harmonie has been around theatre for 25 years as an actor, singer, writer, director, designer and costumer. She has won 5 costume design awards for her work with Milwaukee-area high school and community theatres. She has worked in Milwaukee Public Schools as a fiber arts instructor and literacy specialist throughout the 2000s and founded the Warped Milwaukee Fiber Arts Exhibition. She is a graduate of UW-Milwaukee's Theatre Arts program.
harmonie@milwaukeeyouththeatre.org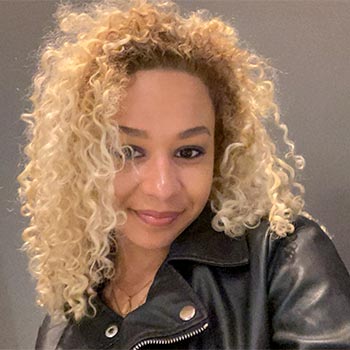 Jalise Kerkenbush
Assistant Director
Jalise Kerkenbush is finishing her BFA in film, video, animation, and new genres and BA in psychology at UW-Milwaukee. Originally from Madison, Wisconsin, Jalise has been a part of theatre productions since grade school. Her favorite theatre production was playing the role of Dorothy in The Wizard of Oz. This will be her first production as an assistant director at the Milwaukee Youth Theatre. Jalise was an assistant director for the UW-Milwaukee Production Club as well as directed and written plays for Christ the Solid Rock Baptist Church. Jalise currently works for events and production at UW-Milwaukee and at Nō Studios. From theatre to film, Jalise is an aspiring filmmaker, director, and writer.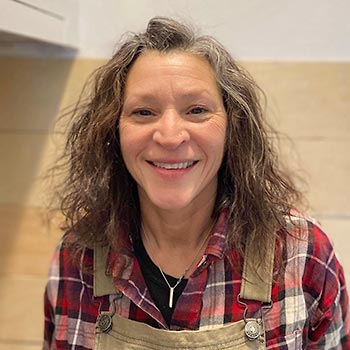 Aimee Garcia
Set Designer and Builder
Aimee has been involved with theater for fifteen years. She has been a property master, costume designer, scenic designer, set dresser, head of set construction, and set designer. She has worked with Waukesha STEM Academy, Brookfield East, Waukesha South, and Waukesha Catholic Schools, completing seventeen plays. Aimee has been nominated for three Tommy Awards, winning one for Outstanding Scenic Design, for the production of The Music Man. She was also nominated for two Gerry awards, winning one for Outstanding Costume Design, for the production of Into The Woods.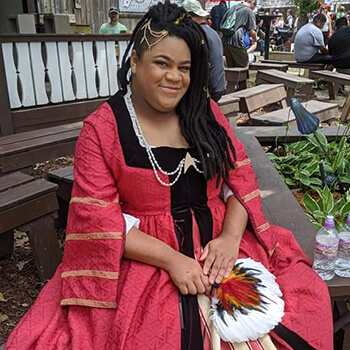 Amber Jackson
Costume Designer
Amber has been sewing casually for as long as she can remember, but really began to dive deeper into the world in 2015 when she began the Theatrical Costume Production track at UW-Milwaukee. Between her love of theatre and cosplay, she's found not only a creative outlet but several unique opportunities through the sewing world. She's very excited to make James and the Giant Peach larger than life!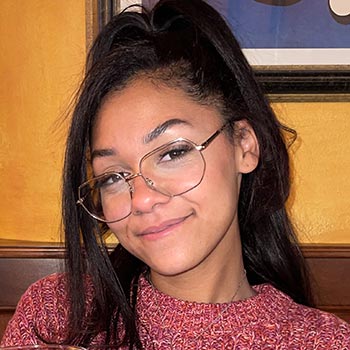 Rebecca Mitchell
Stage Manager
Rebecca has been working with MYT for over 10 years. She started as a student actor at the age of 9. She performed in many shows, her favorites being The Wizard of Oz (she played Dorothy), The Little Mermaid and Honk. Most recently Rebecca was the Assistant Director for The Hobbit. This time around she is excited to put all her energy to work in the role of Advising Stage Manager.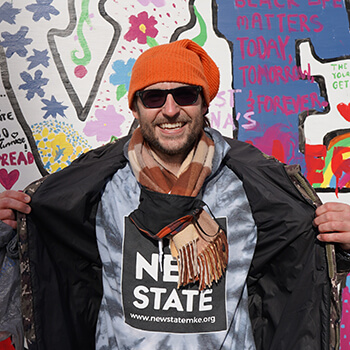 Dima Pochtarev
Sound/Lighting/Video Production
Dima is a music producer and runs The New State by day, and works highway construction by night. When does he sleep? We're not sure.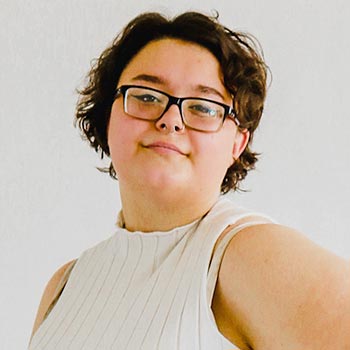 Grace Slapczynski
Instructor, Girl Scout Programming
Grace Slapczynski is a Milwaukee born creative with a lifelong love for theatre. She is passionate about the performing arts and technical theatre. She is currently pursuing a BA in theatre education after graduating from Milwaukee High School of the Arts with a production focus in 2019. After spending many years in the Girl Scouts program, Grace is considered a Lifetime member of the organization. She is excited to share her passion and experience while instructing at MYT.
grace@milwaukeeyouththeatre.org